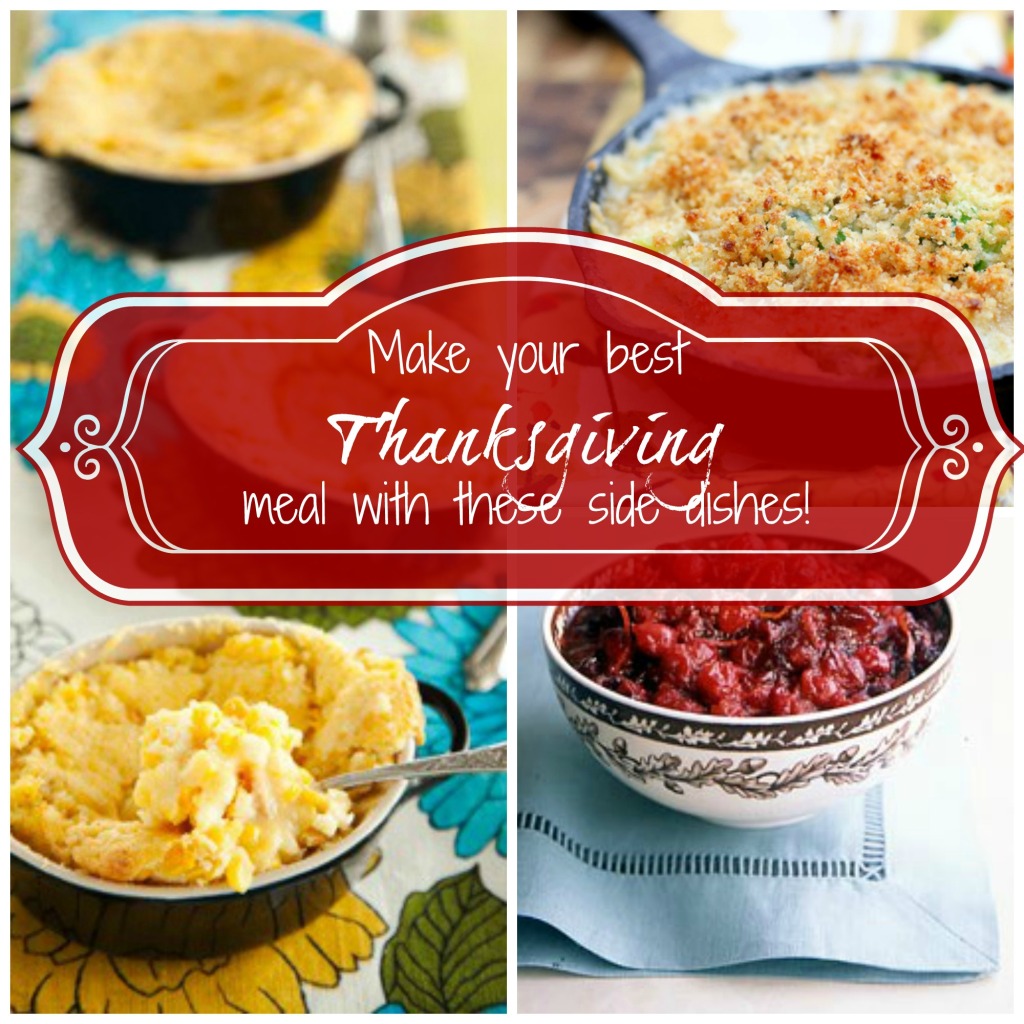 ?The Best Thanksgiving Day Side Dishes
The hardest part of Thanksgiving, for me, is deciding which of my favorite Thanskgiving day side dishes to make. ?Since I'm usually not feeding 100 people I can't make everything, but I usually do anyway! ?? ?Well I've narrowed it down for you with a few of my favorites. ?These are tried and true recipes that will not fail to impress your guests.
Brussels Sprout Au Gratin with Horseradish and Parmesan Cheese
I found this recipe last year on Natalie's Daily Crave?and now this is a must have recipe for Thanksgiving. ?I am salivating just thinking about it. ?It is creamy, cheesy goodness with just a hint of horseradish flavor. ?This will turn any brussels sprout hater into a lover.
?
Paula Deen's Corn Casserole
I have made this recipe several times and it always get a lot of compliments. ?It's Paula Deen so you know it's going to be rich and buttery. ?I mix in the cheese instead of putting it on top, but either way would be delicious.

Streuseled Sweet Potato Casserole
This side dish is almost dessert, but since it's a Cooking Light recipe you don't need to feel any guilt. ?Does anyone really feel guilty for indulging on Thanksgiving?
?
Cranberry Relish
I have not made this cranberry relish recipe before, but it is on my list for this year. ?I love orange flavor with my cranberry and I think the ginger will add an interesting zing to it. ?Can't wait to try it!
?
Sausage Stuffing
I usually don't follow a recipe for my stuffing, but I found this one that is pretty similar to how I make it, with the exception that I use Italian sausage instead of breakfast sausage, but either would be good.
Of course I have to have green bean casserole. ?I just follow the recipe on the fried onion container and I use frozen beans, not canned. ?I also make mashed potatoes and gravy as well as some?turkey. ?So invite 100 or so of your friends and make all these great recipes, or just pick a couple of your favorites! ??